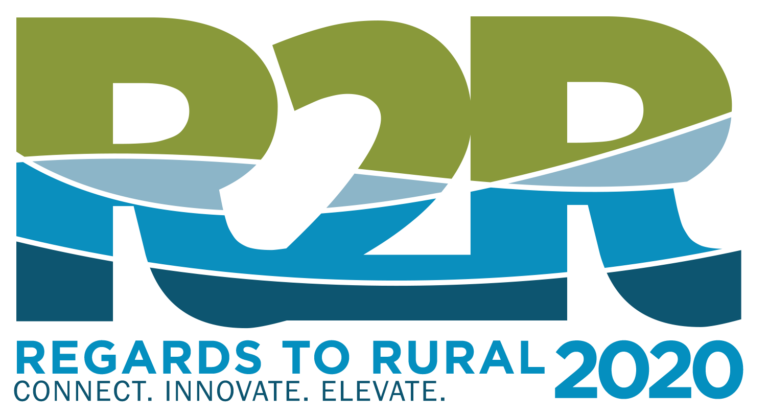 Friday-Saturday, October 9-10
Sunriver, OR
Become a Regards to Rural Sponsor!
Rural Development Initiatives' signature event, held October 9-10, 2020, aims to strengthen and celebrate rural people, places, and economies. Featuring 300 engaged attendees, Regards to Rural is an opportunity to promote your organization or business in front of a rural audience. 
Our attendees include experts in the fields of rural community and economic development, decision makers, funders, entrepreneurs, and people who care about and impact rural. We'd love for you to be a part of this important gathering, as we come together to learn, share, connect, and inspire action to pave the way to rural vitality.
Your sponsorship allows RDI to offer the Regards to Rural conference at a defrayed cost to attendees, making it accessible to every rural-minded person who wishes to attend.
Who Will You Reach?
300 RURAL LEADERS & INFLUENCERS
 will attend over a 2-day period, bringing your message back to their rural communities.
INTERACTION WITH YOUR BRAND 
via conference marketing materials, social media engagement, mobile app interactions, verbal shout-outs, and printed program materials.
LOCAL & NATIONAL SCALE: 
Regards to Rural 2018 event drew participants from 90 Oregon cities, 20 Washington cities, and 23 states.
Benefits of Sponsorship
Bronze $1,000: Promoted in all event materials, promoted on RDI website and social media platforms, included in the RDI newsletter.
Silver $2,500: All benefits of the Bronze + recognition at the three networking breaks, and 1 complimentary registration.

Gold $5,000: All benefits of the Silver + table at exhibitors' gallery.

Platinum $10,000: All benefits of the Gold + recognized as Top Sponsor at plenary events, 1/4 page ad in the conference program, +1 additional complimentary registration.
Contact
If you are interested in becoming a Regards to Rural sponsor, or would like to reserve an exhibition table, contact:
Jennifer Groth: jgroth (at) rdiinc.org, 541-684-9077 x4