RuraLead Northwest Learning Journey: Spotlight on Leaders in Transitioning Rural Economies
Moderated by Sarah Fox, Hear in the Gorge, and Spotlighting Buck Jones, Columbia River Inter-Tribal Fish Commission, and Daniel Rankin, Mayor of Darrington, WA
This session is offered in conjunction with the RuraLead Initiative as part of the Northwest Learning Journey, and requires separate registration. The Nothwest Learning Journey will spotlight our region's rural leaders, as we explore a broad definition of leadership and how we can elevate it in all its forms. In this session, we'll hear their first-person leadership stories and explore what good leadership looks like in rural communities in economic transition. In group discussions, session attendees will discuss rural communities in economic transition and how they can best be supported.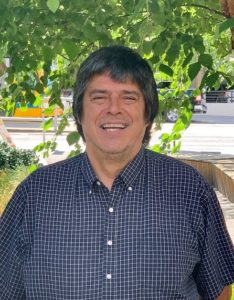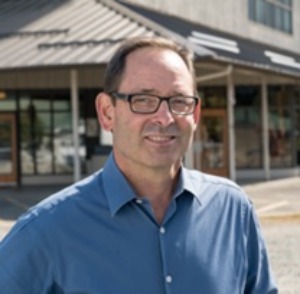 Buck Jones
Salmon Marketing Specialist, Columbia River Inter-Tribal Fish Commission
Buck Jones is an enrolled Cayuse member, one of the bands of Confederated Tribes of The Umatilla Indian Reservation. He was raised on the Reservation in Eastern Oregon, growing up around horses, hunting, fishing and sports, leading to a lifelong learning experience of tribal rights, sovereignty and customs. A multi- decade Columbia River Treaty Commercial and Subsistence Fisherman, Buck's duties have included the harvesting, processing, and marketing of Tribally Caught Salmon, leading to his employment with Columbia River Inter-Tribal Fish Commission in 2004. He has served there in various capacities, including: Fishing Site Maintenance Staff (maintained 31 Treaty Fishing Access and In-Lieu sites on the Columbia River), Fisheries Technician on the Upstream Migration Project at Bonneville Dam, and his current Position of Salmon Marketing Specialist, where he has worked on Product Development and Markets, and provided classes on Quality Handling, Seafood HACCP, Cold Water, Food and Boat Safety for approximately 700 Tribal Treaty Fisherman. Buck is involved in National and Regional Tribal Food Sovereignty Groups, including being a Co-Chair of the Food Sovereignty Subcommittee for Affiliated Tribes of Northwest Indians. He is a board member of Gorge Grown Food Network, Mid-Columbia Economic Development District, and Columbia Gorge Tourism Alliance.
Daniel O. Rankin
Mayor, Town of Darrington, WA
Born in 1961 in Darrington, Dan grew up exploring the Cascade Mountains by fishing, hunting, hiking and trapping. Dan has been a business owner since 1991 and currently owns and operates a one-man saw mill specializing in custom lumber. Rankin and his wife, Kelli Smith, an architect, raised their two sons in a house they designed and built on the family's tree farm. Rankin served on the Darrington Town Council for 8 years before being elected Mayor. Since taking office in 2012, Mayor Rankin has continuously worked to bring diversity into the local job market in hopes of creating long term resilience throughout the Stillaguamish and Sauk Valleys. Partnering with local, private, state and federal partners, Rankin has been committed to stabilizing the community and economy post SR 530 landslide.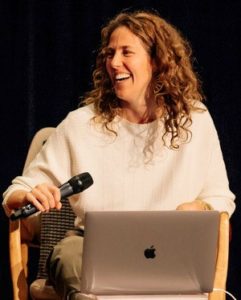 Sarah Fox
Sense of Place Host and Curator and Producer of the Podcast, Hear in the Gorge
Sarah Fox, a multimedia producer, helps non-profits, businesses, government agencies, and people dig into a story and then figure out the best way to share it with others. Sometimes it's an audio piece, sometimes it's video, sometimes it's written. She finds stories, researches them, interviews people, writes/edits, and makes sure all that turns into a final product. She says the most important tool she has is being an expert in nothing and curious about darn near everything. "I mean, what the hell was Woody Guthrie doing in the basement of the Bonneville Power Administration in 1941? And why was the tiny town of Hood River, Oregon known across the nation as a hotbed for anti-Japanese sentiment? And let's say you're out on a day-hike and something goes wrong. Do you have any idea who will come to help you and how long it will take?" At the end of the day, Sarah wants to amplify the stories she learns. Which sounds really simple. And actually, she says she thinks it is, which is part of the reason "I like it so much. It's been a circuitous route that got me here. It's nothing crazy really, maybe something worth talking about over coffee or beers since it'll help you understand why I care so much about the work I do and the people I meet. But for now, you should just go hear some of the people for yourself."
Support for the RuraLead program was provided by the Robert Wood Johnson Foundation. The views expressed here do not necessarily reflect the views of the Foundation.