RDI is hosting a series of "Community Conversations" – interactive webinars that facilitate discussion related to the impacts of recent events in rural communities.
Rural people have been in crisis mode in recent years, responding to immediate needs, absorbing an avalanche of new and conflicting information, and becoming more involved in government than ever before. RDI has organized virtual interactive conversations about emerging themes. We hope to encourage reflection and consideration of future trends, and spur action towards systems change.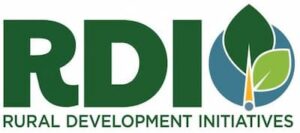 Our final Community Conversation for 2023 is coming to you this December. Topic TBD. Stay tuned for more information in the coming months.
Watch Recordings of Past Sessions: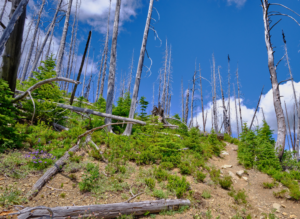 Discovering What Works in Wildfire Recovery and Resilience
Because rural communities have considerable lived experience with response, management, and recovery related to wildfires in our region, we are seeing creative approaches to address the many challenges of these natural disasters. Learn more from rural innovators who have led these efforts. [Virtual session on 7/26/23]
Unearthing Rural Energy Incentives in the Inflation Reduction Act and Beyond

The federal Inflation Reduction Act includes new programs and funding to encourage communities to pursue system changes for long-term energy efficiency, and many states also have their own programs. This session will help us understand the shifting funding landscape, and how we can be ready for energy programs and dollars that can improve our rural communities. [Virtual session on 4/26/23]
Addressing Rural Housing and Houselessness: Resources and Next Steps

We know housing and houselessness is an urgent priority for many community and elected leaders in rural places. Where can we turn for help? Join us to learn more about expertise and funding available to address community needs. [Virtual session on 2/22/23]
Rethinking Outreach: Strategies for Connecting With Rural Spanish-Speaking People 
Are you looking for ways to include a diverse population in your rural organization? Join us to learn more about the perspectives of Spanish-speaking residents of the rural Pacific Northwest, and how to ensure your organization's programs and services are reaching Latino communities through authentic and respectful engagement. [Virtual session on 12/14/22]
Rural Runs On Volunteers: Re-Energizing Community Engagement 
"The Great Resignation" has not only impacted workplaces – we see the pandemic impacts of social isolation in our community work reflected in depleted boards, fewer volunteers, and overworked nonprofit staff. This session will provide tools to help re-engage the vitally-important rural volunteer base through both time-tested and new approaches to volunteer recruitment and retention. [Virtual session on 9/21/2022]
Stories We Didn't Learn In School: Understanding Diverse Rural Experiences
With the resurgence of social justice movements around the country, people in rural places are becoming more aware of the history of marginalized neighbors in their communities. Join us to hear these important stories, and learn more about ways we can broaden our understanding of the variety of life experiences in the rural Pacific Northwest. [Virtual session on 6/22/22].
Building Your Rural Economy: Leveraging Federal Funds for Foundational Infrastructure Investment
This session will dig deeper into federal funding opportunities for broadband, roadways, and other infrastructure; understanding how rural places can make the best decisions about long-term investments to establish the foundation for a healthy economy.  [Virtual session on 3/2/22].
Revitalizing Your Rural Downtown: Understanding Federal Grant Opportunities
Vibrant downtowns are the heart and soul of small communities in the Pacific Northwest; this session focuses on creative approaches to leveraging federal dollars to create a place that meets the needs of its residents, helps support small businesses and entrepreneurs, and contributes to a rich quality of life in rural.  [Virtual session on 2/9/22].
Reimagining Your Rural Community: Maximizing The Impact of Federal Funding

Unprecedented funding from the federal government is becoming available through the American Rescue Plan Act, the Infrastructure Investment & Jobs Act, and pending Build Back Better legislation. This session will focus on how small cities and towns in the Pacific Northwest can learn more about these opportunities and best manage the funds to transform their communities. [Virtual session on 1/12/22].
Getting Dollars to Rural: Strategies for Funding Rural Priorities
Federal, state, and philanthropic resources to rural communities are disproportionately low, so hard-won consensus on priorities is met with significant resource challenges. This webinar will raise awareness of rural needs for grant funding, venture capital, and technical assistance, and the system shifts required to make those changes. [Virtual session on 12/15/21].
Seeing Diversity in Rural: Smashing Small-Town Stereotypes 
National civil unrest has elevated awareness of rural diversity and has surprised many who think of rural places as monolithic and interchangeable. Before we can talk about race and other differences in rural places, we must first recognize that diversity exists. RDI will convene a panel of thought leaders to illuminate the diversity of small towns, and begin a discussion about equity and inclusion. We'll consider how rural people might continue working on these issues together. [Virtual session on 9/22/21].
Seeking Common Ground: Looking Past the Rural-Urban Divide
National political discourse has amplified a conflict between rural and urban interests, culture, and values that has resulted in a bifurcated reality: two "bubbles" of experience whose paths do not often cross in the media nor in our daily lives. This session sheds light on the potential common interests in these disparate experiences, toward consensus about what the future of Oregon could be. [Part of virtual Rural Forward event on 6/3/21].
A Parade of Rural Catastrophes: How are Oregon Policymakers Addressing Our Needs?
RDI has supported rural communities through changes in the timber industry, the Great Recession, COVID-19, and the specter of summer wildfires for the foreseeable future. We will facilitate a conversation about how policy leaders are championing rural needs by creating public policy to reflect the specific needs of rural communities. [Virtual session on 3/31/21].
The Remote Working Landscape: Rural Oregon's New Opportunities and Challenges
Oregonians discovered new ways of working and convening in 2020. This session considers the environmental, technological, and workforce implications of a more permanent shift to remote work and virtual relationships, and the impact on rural places. [Virtual session on 2/3/21].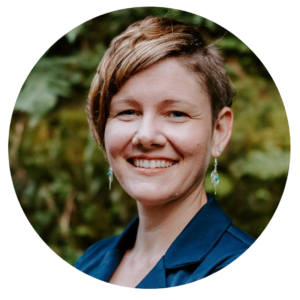 Cayla Catino
Program Manager
ccatino@rdiinc.org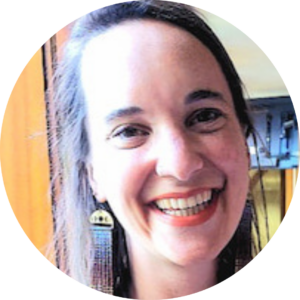 Kendra Schaffer
Program and Communications Coordinator
kschaffer@rdiinc.org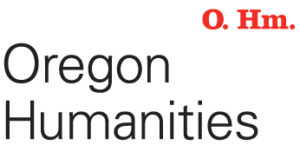 This program was made possible in part by a grant from Oregon Humanities, a statewide nonprofit organization and an independent affiliate of the National Endowment for the Humanities, which funds Oregon Humanities' grant program. For fifty years, Oregon Humanities has offered programs and publications that help Oregonians connect, reflect, and learn from one another. Special thanks to The Ford Family Foundation and Association of Washington Cities for their generous support of this program.