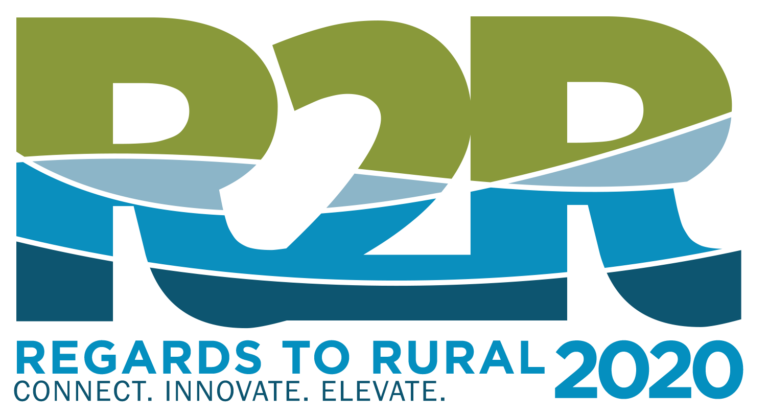 The Regards to Rural conference is going virtual!
Thursday-Friday, October 8-9
Presented by Rural Development Initiatives, the 2020 virtual Regards to Rural includes two days of breakout sessions, keynotes, and online networking opportunities. Join us online at this year's conference to discuss rural priorities, explore innovative economic models, obtain tools to make change in your communities, and inspire action to help pave the way to rural vitality. Regards to Rural is a unique event for community members and leaders throughout the Pacific Northwest and beyond. 
Tracks Include:
Understanding Policy Strategies and Access to Resources
Building Equitable Economies and Entrepreneurship
Developing Diverse and Inclusive Rural Leadership
Wednesday Pre-Session
Entrepreneurship in Rural: Focused on rural entrepreneurs and the community organizations that support them, this conference pre-session will highlight entrepreneurs, and engage community organizations, state and regional service providers, and funders.
Thursday Morning Plenary
First-Person Stories of the Pandemic in Rural Communities: Interviewed by Sarah Fox, Sense of Place Host and Curator and Producer of the Podcast, Hear in the Gorge
Thursday Afternoon Plenary 
What Women Want: Women Farmers and Food Entrepreneurs in the Pacific Northwest: Presented by Dr. Lisa Benson, Executive Director, National Association of State Departments of Agriculture (NASDA) Foundation, and Amy Gilroy, Development Manager, Oregon Department of Agriculture, attend this plenary session to learn about women entrepreneurs and farmers, the opportunities and obstacles they're facing, and strategies to better support women farmers and entrepreneurs with business development training and resources.
Friday Afternoon Plenary

Embracing Change in the Post Pandemic World: Presented by Leticia Gasca, Future of Work Insights Manager, Faethm AI
Stay tuned for more plenary session details to be announced soon.
Interested in Supporting Regards to Rural?
Contact Jennifer Groth: jgroth@rdiinc.org, 541-684-9077 x3
Registration 
Registration is offered at no cost to participants with a suggested donation of $35. Click here to register today.
Be an Early Registrant and Get Surprises!
The first 25 registrants will receive a "lunch is on us" gift card: specifically the first 5 registrants from Oregon, first 5 from Idaho, first 5 from Washington state, and the first 10 from other states will receive these gift cards.
The first 200 registrants will receive a thank you gift.
Questions? Contact
Jessie Katon, Rural Development Initiatives
541-684-9077 x5
r2r@rdiinc.org
Thanks to the Following for Their Generous Support of Regards to Rural 2020: