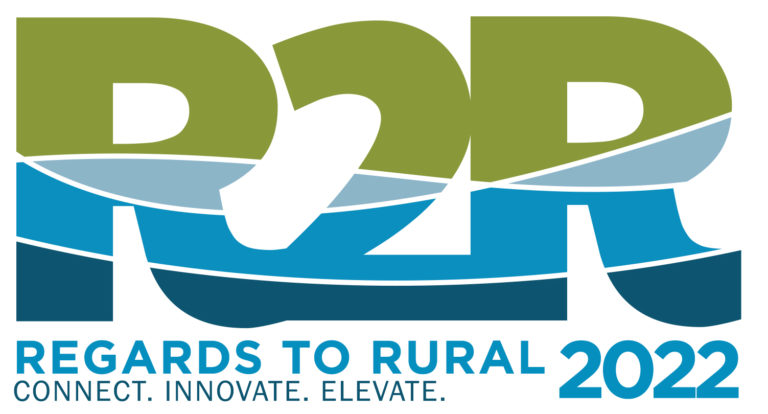 Friday-Saturday, May 20-21, 2022
Wildhorse Casino, Pendleton, OR
Check back soon for more information about the next Regards to Rural, May 20-21, 2022.
Thank you for making the first ever virtual Regards to Rural a success! To view R2R 2020 recordings, click on individual session titles below.
Presented by Rural Development Initiatives, the 2020 virtual Regards to Rural included two days of breakout sessions, keynotes, and online networking opportunities. Join us online at this year's conference to discuss rural priorities, explore innovative economic models, obtain tools to make change in your communities, and inspire action to help pave the way to rural vitality. Regards to Rural is a unique event for community members and leaders throughout the Pacific Northwest and beyond. 
2020 Tracks Included:
Understanding Policy Strategies and Access to Resources
Building Equitable Economies and Entrepreneurship
Developing Diverse and Inclusive Rural Leadership
Click on session titles below for more information and session recordings.
Wednesday, October 7, 2020
2:00-4:30 pm
Pre-Session: Uplifting Rural Entrepreneurship
: RDI will host a pre-session at the Regards to Rural conference to shine a light on rural entrepreneurs and the community organizations that support them. The session will facilitate a conversation of entrepreneur support partners at all levels (local, regional, and state) to discuss how to support rural entrepreneurs and community organizations more effectively.
Moderated by Heidi Khokhar, Rural Development Initiatives; Melisa Drugge, Business Oregon; Amy Hause, Rural Development Initiatives; Juan Barraza, PSU Center for Entrepreneurship; and Brad Attig, Foundry Collective. Panelists include Robert Killen, Lane SBDC; Kate Schwarzler, Indy Commons; Jacob Perritt-Cravey, Center for Inclusive Entrepreneurship; Christine Jarski, City of La Grande and IGNITE; Chris Watson, Warm Springs Community Action Team; Kat Rutledge, Klamath IDEA; Lindsey Jones, Illinois Valley Community Development Organization; Brenda Smith, High Desert Partnership. Thank you to the Ewing Marion Kauffman Foundation for their support of this session.
Thursday, October 8, 2020
9:00-9:55 am
Rural Communities in Action: First-Person Stories
Interviewed by Sarah Fox, Sense of Place Host and Curator and Producer of the Podcast, Hear in the Gorge. Understand how rural communities are dealing with events "on the ground", from people who have lived through the economic, pandemic, and wildfire events that define 2020. With Elizur Bello, Next Door, Inc.; Caroline Lipps, Thunder Island Brewing Company; Lauren Kraemer, College of Public Health and Human Sciences with Oregon State University Extension Service
10:00-11:30 am Concurrent Sessions
Impactful Philanthropy in Rural Recovery: With Anne Kubisch, The Ford Family Foundation; Shelly O'Quinn, Innovia Foundation; Max Williams, Oregon Community Foundation; and moderated by Amy Tracewell, Pacific University. Learn from funders how giving is different in rural communities, and how they see philanthropy playing a role in helping small towns recover from the pandemic and becoming more resilient.

Navigating Together: Strategies for Resilient Rural Tourism Economies: Facilitated by Alexa Carey, Travel Oregon, with Panelists Melissa Cribbins, Coos County Commissioner; Nan Devlin, Tillamook Coast Visitors Association; Lindsey Harris, McCall Area Chamber of Commerce & Visitors Bureau. Join us for best practices, strategies and case studies from tourism leaders across the Pacific Northwest who are leveraging tourism for intentional community growth, managing visitor impacts, and addressing complex challenges through partnerships. This interactive session will highlight tested approaches to build more resilient rural communities in tandem with our local tourism economies.
12 Noon-1 pm
Interactive Lunch/Rural Roundtables: Community Success Stories
Join us for lunch to connect with other conference attendees and discuss rural perspectives and successes around current events and public policy. Lunch sessions will be led by a host who will help guide the conversation and ask questions so participants can learn from each other. Attendees can choose from the following topics – grab your lunch and join us for engaging conversations:
Understanding Energy Incentives for Rural Communities, with Host Karen Chase, Outreach Manager, Energy Trust of Oregon
Unique Impacts of COVID in Rural, with Host Nate Davis, Economic Vitality Program Manager, Rural Development Initiatives
Current Issues in Rural Health, with Host Robert Duehmig, Interim Director, Oregon Office of Rural Health
1:15-2:00 pm
What Women Want: Women Farmers and Food Entrepreneurs in the Pacific Northwest: Presented by Dr. Lisa Benson, Executive Director, National Association of State Departments of Agriculture (NASDA) Foundation; Amy Gilroy, Development Manager, Oregon Department of Agriculture; and Spring Alaska Olson, Owner and Principal Ecologist-Indigenous Agriculturalist, Sakari Botanicals. Attend this plenary session to learn about women entrepreneurs and farmers, the opportunities and obstacles they're facing, and strategies to better support women farmers and entrepreneurs with business development training and resources. Featured Sponsor: Energy Trust of Oregon
2:15-3:45 pm Concurrent Sessions
Creating Teen Entrepreneurs in Rural: Join Juan Barraza, Director of Student Innovation at Portland State University, Bryan Tweit, Executive Director of Hatch / Launch Pad Baker, and Stacy Green, creator of the Mentor Match Teen Entrepreneur program, to talk about getting rural teens excited about entrepreneurship and business skills. In addition, a panel of four past participants of the Mentor Match program will share how the program impacted their educational and career choices and opportunities.
How Main Street Leads Economy Building: Facilitated by Sheri Stuart, Oregon Main Street, and Breanne Durham, Washington State Main Street, with Darin Rutledge, Klamath Falls Downtown Association; Annalee Tobey, Chehalis Community Renaissance Team; Kate Schwarzler, Indy Commons; Shawn Irvine, Economic Development Director, Independence, Oregon. The Main Street framework for place-based economic vitality is built for times like these. It empowers local community members to build the economy and the future they envision for themselves. Hear success stories, lessons learned and recommendations from Main Street organization directors and board members, and public and private partners looking closely at fostering strong connections and spurring innovation on main street.
Making Rural Voices Heard: With Ted Case, Oregon Rural Electric Cooperative Association; Samantha Guerrero, Idaho Organization of Resource Councils; Brett Morgan, 1000 Friends; Taylor Sarman, Columbia Public Affairs. Join advocacy experts to explore how rural communities can be more effective in communicating their issues at the state and federal level.
Friday, October 9, 2020
9:00-9:50 am
Expanding Your Table: Intentional Networking and Allyship: with Justin Chin, Director of Career Services, Eastern Oregon University. In our job searches, we are given the scenario, "Imagine being on an elevator with "Fill-In-The-Blank Executive" from "Your Dream Employer." What would you say to them? How would you make a lasting impression on them? In our work as community leaders and do-ers, how do we own our space? As community connectors, how do we help new voices and perspectives to be heard and seen? In "Expanding Your Table – Intentional Networking and Allyship," Justin Chin will lead you in a discussion on skills to lean-in on your privileges to amplify marginalized voices.
10:00-11:30 am Concurrent Sessions
Spotlight on Leaders in Transitioning Rural Economies: This session is offered in conjunction with the RuraLead initiative as part of the Northwest Learning Journey, and requires separate registration. The Northwest Learning Journey will spotlight our region's rural leaders, as we explore a broad definition of leadership and how we can elevate it in all its forms. This session is moderated by Sarah Fox, Hear in the Gorge, and spotlights Buck Jones, Columbia River Inter-Tribal Fish Commission, and Daniel Rankin, Mayor of Darrington, WA  
Getting People to Run for Office: With Mayor Soo Ing-Moody, Twisp, WA; Mayor Cecelia Koontz, Monmouth, OR; Mayor Carlene Anders, Pateros, WA; Chelsea Gaona-Lincoln. Learn from experienced elected officials about how to encourage more people in your rural community to get involved in local government and run for elected office.

Entrepreneurship for an Inclusive Economy: With Jose Balcazar, Small Business Development Center; Tracy Kennedy, Burns Paiute Tribe; Aldo Medina, Hacienda CDC; Dustin Seyler, Warm Springs Community Action Team. This session will showcase entrepreneurial development programs designed to engage Latino and Tribal communities.
12 Noon-1 pm
Interactive Lunch/Rural Roundtables: Policy Priorities
Join us for lunch to connect with other conference attendees and discuss rural perspectives and successes around current events and public policy. Lunch sessions will be led by a host who will help guide the conversation and ask questions so participants can learn from each other. Attendees can choose from the following topics – grab your lunch and join us for engaging conversations:
Improving Access to Capital in Rural, with Host Mike Skinner, Executive Director, Center for Inclusive Entrepreneurship
Main Street Advocacy Opportunities, with Host Liz Hannum, Executive Director, Downtown Oregon City Association
Promoting Telework Through Advocacy, with Host Taylor Sarman, Director of Government Relations, Columbia Public Affairs
1:15-2:00 pm
Embracing Change in the Post Pandemic World: Presented by Leticia Gasca, Future of Work Insights Manager, Faethm AI. The world is changing faster and faster all the time. This interactive session will explore how we can learn from failure and learn to build our resiliency and agility muscles. 
2:15-3:45 pm Concurrent Sessions
DEI Theory to Practice: Fostering Participation in the Latinx Community: With Anabel Hernandez-Mejia, Resident Leadership Coordinator, Farmworking Housing Development Coorporation; Laura Isiordia, Field Coordinator, The Ford Family Foundation, and Board Member, Woodburn School District; Martha Pérez, Promotora, FHDC. Attendees will gain an understanding of the barriers to engage and foster the participation of the Latinx community.
Equity Choice Points: Understanding Equity in Rural Organization Development: With Elisa Harrigan, Housing Opportunities Program Officer, Meyer Memorial Trust, and Lauren Waudé, Momentum Fellow Housing Opportunities, Meyer Memorial Trust. Learn how several Oregon rural housing providers reframed big and small choice points (decisions) to help their organizations engage in equity work. These nonprofits discovered what diversity/equity/inclusion meant to them and how to start the journey appropriate for each of them.
Constructing Sustainable and Equitable Rural Economies: With Garrett Dalan, Washington Coast Community Relations Manager, The Nature Conservancy; John McNamara, Senior Cooperative Development Specialist, Northwest Cooperative Development Center; Ernie Rasmussen, Tribal Liaison, Washington State Department of Commerce. Traditional economic development practices have often failed and even exacerbated the economic, social, and environmental challenges facing rural communities. In order to create a more resilient future for rural communities, innovative solutions are necessary to ensure economic equity and environmental sustainability. Join us as we outline some of the challenges facing rural economies, as well as the promise of new approaches to address these issues
Interested in Supporting Regards to Rural?
Contact Jennifer Groth: jgroth@rdiinc.org, 458-215-8396 x3
Questions? Contact
Jessie Katon, Rural Development Initiatives
458-215-8396 x5
r2r@rdiinc.org
Thanks to the Following for Their Generous Support of Regards to Rural 2020: