Creating Teen Entrepreneurs in Rural
Join Juan Barraza, Director of Student Innovation at Portland State University, Bryan Tweit, Executive Director of Hatch / Launch Pad Baker, and Stacy Green, creator of the Mentor Match Teen Entrepreneur program, to talk about getting rural teens excited about entrepreneurship and business skills. In addition, a panel of four past participants of the Mentor Match program will share how the program impacted their educational and career choices and opportunities.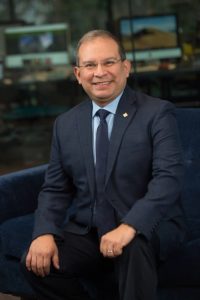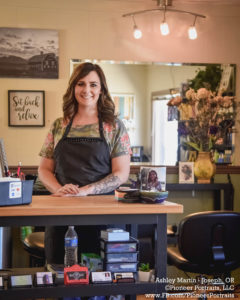 Juan Barraza
Director, Student Innovation
PSU Center for Entrepreneurship
Juan's experience spans all facets of the startup trenches, as a founder of a Digital Health startup, lead organizer Portland Startup Weekend Latino, and Founder of Latino Founders a professional organization empowering the next generation of Latino entrepreneurs, His passion for growing entrepreneurs is infectious. 
Juan believes that Entrepreneurship is a great equalizer in society and any individual with an idea or concept and strong work ethic can create a great venture with a direct economic impact on family and community. 
Juan leads all Center for Entrepreneurship Student Innovation programming efforts and communications, weaving entrepreneurship into the fabric of the daily activities of students and faculty at PSU. Specifically the signature PSU Cleantech Challenge and InventOR, He brings in-depth knowledge of strategic planning and implementation of product and services rollouts and has a track record building and leading diverse, collaborative teams.
Shelby Graning Eggart
Shelby had two businesses as a Mentor Matcher in 2011-2012. The first was a homemade pomegranate skin care product, but when she and her partner tried it out on their boyfriends it stained their faces berry red. Their next effort involved hand-painted glasses, and was barely successful. But the seed of entrepreneurship had been planted.
Shelby headed to Headmaster's School of Design in Lewiston, Idaho, two months after graduating from Enterprise High School, going to school from 8 am – 5 pm and working at Arby's 5:30 pm – 11:00 pm. Looking for an easier way to support herself, Shelby invested $99 in a wellness company called It Works! After working at a salon in Lewiston, Shelby decided to try city life and moved to Boise, but it was not for her. Shelby moved back to Lewiston, found an amazing job at a salon, but soon discovered she was pregnant. Shelby had dabbled here and there with It Works!, but now she poured herself into the business, earning over $20,000 in bonuses traveling to conferences and meeting inspiring women. She also worked hard in the salon, making more money than she ever imagined. When her son was three months old, Shelby made the difficult decision to leave her son's father and move back to Wallowa County. On a borrowed credit card from her sister and husband, Shelby took a huge leap of faith and opened her own salon on Main Street in Joseph. Despite being a single mother and losing her own mother during this time, the business was so successful Shelby paid off the loan in full in just one year. In May, 2019, Shelby expanded into a larger facility, and remodeled it into the salon of her dreams. Today, Roots Salon is a thriving business. Shelby and husband Aaron bought their first home, where they are raising Michael, whom Aaron adopted, and new baby Haven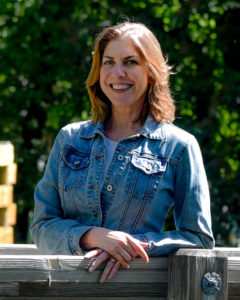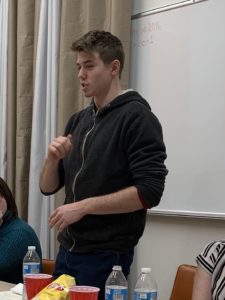 Stacy Green
Stacy Green is the creator and advisor of the Mentor Match Teen Entrepreneur Program, which started in 2010 in Wallowa County and has since expanded to Harney County. The program teaches rural juniors and seniors to create, launch and run their own for-profit businesses. Green has lived in Enterprise since 1996, when she and her husband Mark escaped from suburbia with two toddlers, one car, and no jobs. With a background in direct sales, marketing communications, and public relations, Green started Stacy Green Marketing, helping craft simple and affordable marketing plans and tools for the small business owners of rural Eastern Oregon, so they could increase profitable sales and reduce stress. Green has a BA in Journalism from the University of Southern California.
Foster Hobbs
As a busy high school senior, blacksmith Foster launched Lostine River Forge but did not have a lot of time to devote to it. But when Covid hit, Foster suddenly found himself with time to invest, building his business with two commissions for the county commissioners, decorative hooks, rustic bottle openers and artsy gate décor for a historic home. Lostine River Forge has been a worthy substitute for a standard summer job. In addition to running his own blacksmith company, Foster is working alongside well-known blacksmith Chuck Frazier, learning even more. Although he was set to head to college this fall, Foster decided to take a gap year due to Covid, and focus on growing his business.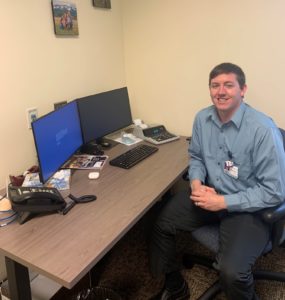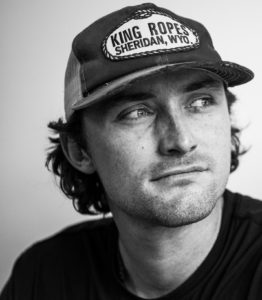 Matthew Perren
Matthew joined the first year of the Mentor Match program, 2010-2011 with an idea to start a recycling business. Four other boys eventually joined him, and they formed Blue Mountain Boys Recycling, playing off their school's sporting league. When a 28 year-old staff accountant who had graduated from Eastern Oregon University came to the class to talk about accounting as a career choice, Matt made a decision to follow a similar path. When the Mentor Match program had teens write their own personal mission statements, Matt's was only three words: Financially Stable Family.
Matt started at Eastern but transferred to Clackamas Community College, where he received his associate degree, going back to Eastern to earn his Bachelor of Science in Accounting. As a student, Matt created Verbal Optics, a sunglasses company that ultimately failed but provided real world experience. When Matt married and his first child was on the way, it was time to focus on paying the bills. Right after college graduation, Matt landed a job back in his hometown of Enterprise, as a staff accountant for Wallowa Memorial Hospital. He has since been promoted to Controller, and is getting his MBA, courtesy of the hospital. Today, Matt and his wife own two homes, one they rent out, and are happily raising two little girls, in the community he grew up in.
Erich Roepke
Erich joined the first year of the Mentor Match program as a junior. When his first business failed after its initial launch, he and his business partner decided to join Matt and two others, and help create Blue Mountain Boys Recycling. When three of the five boys graduated, Erich and junior Marcus bought out their partners, came back to the program their senior year, and further grew the business, even being featured in a video for the program's funder, Oregon Community Foundation.
As a Ford Scholar, Erich headed to Lewis & Clark College and co-founded the entrepreneur club there. With his roommate as a new partner, they evolved Blue Mountain Boys Recycling into Intrepid Recycling, focusing on scrap metal. After a semester in Italy, Erich wanted to see more of the world, and he has built his career after college around "adventure with purpose." Today Erich is an up-and-coming adventure media entrepreneur. His work has taken him to all seven continents, from Mount Everest to Antarctica. He is currently a cameraman on the Nat Geo show, Life Below Zero. Erich is also a professional ski mountaineer and content creator for a series of brands in the outdoor industry.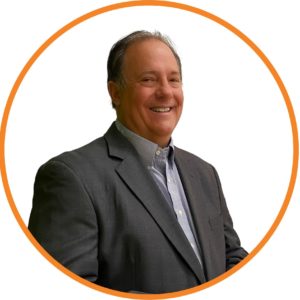 Bryan Tweit
Bryan Tweit, Baker County Economic Director, Executive Director, Hatch / Launch Pad Baker, Business MacGyver. Bryan's passions in life include coached Special Olympics for 29 years and counting. One of 12 coaches selected for the US National Special Olympic ski team representing at World Games in Austria 2017. PSIA Certified Ski and Snowboard Instructor at Anthony Lakes Ski Resort. Played soccer in college and coached Baker high school soccer for 7 years. Bryan started and retired from multiple businesses and offers Entrepreneur & Business Mentorship. He is part of a new entrepreneurial program which the high school has added to their curriculum called "Incubatoredu" teaching students to think like and become entrepreneurs. He has been coaching and supporting FBLA and FFA students in preparation for regional, state and national competitions. Bryan taught classes at TVCC and EOU to aspiring entrepreneurs about professionalism and customer service.