Getting People to Run for Office
With Mayor Soo Ing-Moody, Twisp, WA; Mayor Cecelia Koontz, Monmouth, OR; Mayor Carlene Anders, Pateros, WA; Chelsea Gaona-Lincoln
Learn from experienced elected officials about how to encourage more people in your rural community to get involved in local government and run for elected office.
Click here to view a recording of the session.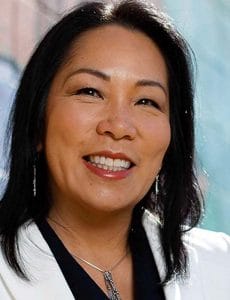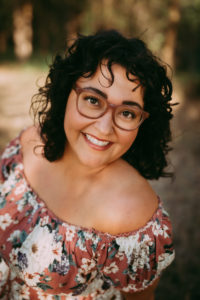 Soo Ing-Moody
Mayor, Twisp, WA
Soo Ing-Moody is a community policy and project leader / consultant, Mayor (since 2010) of the Town of Twisp, and President of the Association of Washington Cities. Originally from Canada, Soo is a trained social scientist who has performed social research studies in Germany and Mongolia prior to moving to the United States where she continued her work in working with communities economically and socially impacted by wildfire. Soo believes that a balanced and responsible coexistence is possible between human populations and the natural environment; she has worked specifically with disaster-affected communities internationally and in the U.S. Her life and work experiences converged in 2014 and 2015 when Twisp experienced two consecutive years of the largest wildfire disasters in Washington State history. Having led her community through multiple disasters as Mayor, Soo has gained a first-hand on-the-ground experience of what managing through disasters (natural, social, and economic) entails and the recognition that policies can work to either help or hinder sustainable development goals. Soo is committed to sharing her training and leadership experiences professionally to help communities of all sizes be more healthy, sustainable, and resilient. In addition to serving as President of the Association of Washington Cities, Soo is a consultant and serves on numerous boards, including as founder and Chair of the Okanogan Council of Governments. Soo was recognized as a 'Woman of Valor' for her leadership in 2015 by U.S. Senator Maria Cantwell.
Chelsea Gaona-Lincoln
Chelsea Gaona-Lincoln 
was raised in Wilder, a rural migrant farm town, loved growing up on her family's small dairy farm and graduated with her tight knit class of 29 people. At her gram's request (who's now 92), she stayed close to home, attended and graduated from the College of Idaho, completing her degree in Psychology and a minor in education with plans on becoming a special education preschool teacher. During her graduate studies, she became heavily involved in an education ballot initiative in the Gem state that was aimed at harming students and collective bargaining rights of teachers. She discontinued her grad program and jumped into grassroots organizing and community advocacy, beginning at a county level. She's gone on to co-found the LGBTQ Idaho Democratic Caucus, serve as county chair of the local democatic party and was recently elected Idaho's National CommitteeWoman; making her a voting member of the DNC. Chelsea is running, a second time, for the Idaho House of Representatives, in District 10-Seat B, Caldwell. She chairs a statewide, volunteer run, non profit known as Add the Words, Idaho; a LGBTQ+ community organization that has historically worked to update the Idaho Human Rights Act to include sexual orientation and gender identity to protection classes from discrimination in housing, jobs and employment; but has broadened its scope under her leadership to better serve the community. This has included a COVID19 Mutual Aid that has raised almost $30k and helped nearly 200 people and families. She is currently employed at Legal Voice, a non profit legal firm that focuses on the protection and progress of women and LGBTQ rights through litigation and commuity education. Chelsea is a litigation support coordinator, lobbyist and community organization. She also runs her own business as a strategist, facilitator and consultant around racial equity, inclusion, safer spaces and navigating political systems. Prior to this, she worked as a behavioral therapist for children with cognitive disabilities and their families for 18 years. She resides in Caldwell with her wife Evageline, their small child Rolly and three senior dogs.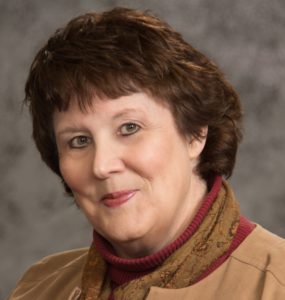 Carlene Anders
Mayor, Pateros, WA
Carlene Anders currently serves as the Mayor of Pateros, WA and is employed as Executive Director of the Okanogan County Long Term Recovery Group, which has assisted fire survivors across Okanogan, Chelan, Douglas, Stevens and Ferry counties, and Colville Tribal lands. Their mission is to see that everyone displaced by the fires develops a plan of recovery and has safe, secure housing. Fire is not new to Carlene. It has been part of her life for 30 years. After graduating from Pateros High School, and paid her way through Washington State University by fighting forest fires.
Cecelia Koontz
Mayor, Monmouth, OR
Cec grew up in Salem, and moved to Monmouth 12 years ago, and led the effort to repeal the last of Monmouth's prohibitions on the sale of alcohol. She is currently wearing three community builder hats in her adopted hometown; she is the Director of Finance & Operations at the school district, Chair of the Board Finance Committee and Trustee of Western Oregon University. In 2018 she became Monmouth's first elected-woman Mayor. Cec is a graduate of the Ford Institute Leadership Program and the Luke Center's Pacific Program. From 2010-2012, she had the best job ever, as a Field Coordinator for RDI, specializing in board development and strategic planning.