How Main Street Leads Economy Building
Facilitated by Sheri Stuart, Oregon Main Street, and Breanne Durham, Washington State Main Street, with Darin Rutledge, Klamath Falls Downtown Association; Annalee Tobey, Chehalis Community Renaissance Team; Shawn Irvine, Economic Development Director, Independence, Oregon; Kate Schwarzler, Indy Commons
The Main Street framework for place-based economic vitality is built for times like these. It empowers local community members to build the economy and the future they envision for themselves. Hear success stories, lessons learned and recommendations from Main Street organization directors and board members, and public and private partners looking closely at fostering strong connections and spurring innovation on main street.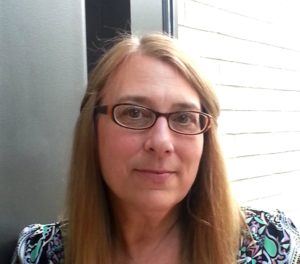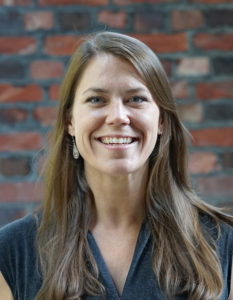 Sheri Stuart
State Coordinator, Oregon Main Street
Sheri Stuart is the state coordinator of Oregon Main Street (OMS) which is in Heritage Programs of Oregon Parks and Recreation Department. OMS helps communities throughout the state preserve and revitalize the economy, appearance, and image of their traditional business districts using a range of services and assistance to meet the needs of communities interested in revitalization. Prior to her current position, Sheri worked for the National Main Street Center for eight years working primarily with small and midsize communities across the country. Before joining the NMSC, Sheri served as executive director of the Port Townsend Main Street Program in Washington for eight years. During her tenure, the program received numerous state awards as well as twice being recognized as a semi-finalist in the Great American Main Street Awards. Sheri was also the assistant coordinator of the Washington State Main Street Program. Sheri has a bachelor's degree with honors in Environmental Studies (Planning and Public Policy) with a minor in Economics from the University of California, Santa Cruz and has completed graduate studies in marine studies and urban planning at the University of Washington
Breanne Durham
Washington Main Street Director,
Washington Trust for Historic Preservation
Breanne manages the Washington State Main Street Program, a statewide network of communities working to revitalize their downtown districts using the Main Street Approach®. This year marks a decade of Main Street leadership for Breanne, who is a native of Eastern Washington. Prior to starting work for the Trust in 2015, Breanne spent five years as the Executive Director of Beautiful Downtown Lewiston, one of Idaho's first designated Main Street programs.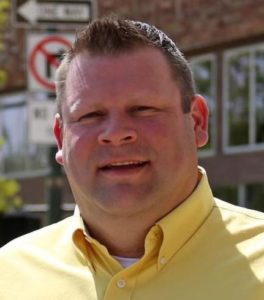 Annalee Tobey
Director, Chehalis Community Renaissance Team
Annalee Tobey strives to create and accomplish positive growth opportunities for her community. With nearly 20 years in the non-profit sectors, she has experience in team building, strategic implementation, and is a champion for community development. Annalee believes strong relationships and investing in people can lead to positive, long-lasting change. Annalee currently serves the Chehalis Community Renaissance Team (CCRT) as executive director. She became involved as a volunteer in 2010 and began her position as the first CCRT director in 2017. In this role, she is responsible for coordinating and developing programs in Chehalis relating to design activities, promotion, and economic development to support local businesses. Annalee also serves as a member of the Washington State Main Street Advisory Board providing guidance to the Washington Main Street Program to support the organization's goal of developing a healthier, stronger state Main Street Program. Supporting growth and vitality in her community has been a priority for Annalee throughout her career. Prior to her position with CCRT, Annalee was a marketing consultant specializing in tourism for twelve years, working with many regional tourism organizations. Annalee's volunteer activities include nine years on the Adna Parent-Teacher Organization and she is currently vice-president of the Adna Booster Club. Annalee also serves as the first president of Women United, an affinity group of United Way of Lewis County focused on programs to support women and children living in poverty in Lewis County. Annalee earned her bachelor's degree in business administration from Pacific Lutheran University after graduating from Adna High School. She lives in Adna with her husband Carl and two children Audrie and Brayden.
Darin Rutledge
Executive Director, Klamath Falls Downtown Association
Darin Rutledge is the executive director of the Klamath Falls Downtown Association in southcentral Oregon. Darin's business and project management experience, as well as his volunteer activities in nonprofit economic and community development led him to his current role in 2018. In an effort to empower his community with new revitalization tools, he is currently pursuing a professional certification as a Main Street America Revitalization Professional through the Main Street America Institute. A born-and-raised Oregonian, he has lived in Klamath Falls since 1988.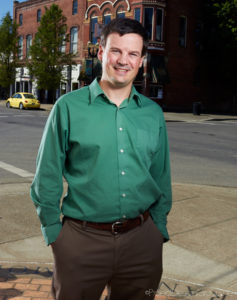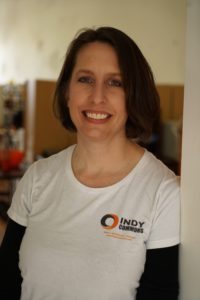 Shawn Irvine
Economic Development Director, Independence, Oregon
Shawn Irvine has worked for the City of Independence for fifteen years filling a variety of community and economic development roles. In that time Shawn has led successful business recruitment efforts and worked with regional partners to support new businesses and help existing ones grow. He is a board member of the Independence Downtown Association and has worked extensively as the liaison between that organization and the City. Together they have accomplished a wide variety of infrastructure and beautification projects downtown, filling storefronts and helping revive Independence's historic downtown. In addition to his role as the primary point of contact for businesses looking to grow or locate in Independence, Shawn has coordinated several workforce development and entrepreneurship programs, and led development of the City's 2019 Vision 2040 Action Plan. Prior to his time in Independence Shawn spent four years as a Municipal Services Development Specialist with the Peace Corps implementing transparency and citizen involvement projects in Paraguay, South America.
Kate Schwarzler
Owner, Indy Commons
Kate is passionate about creating livable and sustainable communities for rural areas, which utilizes her business, landscape architecture, planning, and natural resource background. She started Indy Commons to create a shared workspace that supports local business owners and entrepreneurs with the resources they need to succeed and turn their dreams into thriving businesses. Kate also helps clients work on livability issues such as developing thriving main streets, building an entrepreneurial ecosystem, placemaking, parks and recreation, and natural resource management through her consulting business, Creo Solutions.